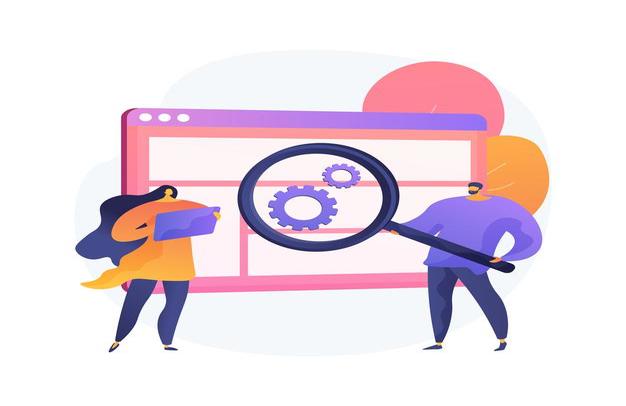 What are online survey tools?
An online survey tool is a software application that allows users to develop, conduct, and analyze diverse types of surveys on their own websites, emails, or hosted web pages. Most online surveying tools operate on a SaaS (software as a service) model, making them relatively accessible to a wide range of users.
Online survey tools give a rapid, easy, and cost-effective way of delivering surveys and analyzing the data from a single, centralized system. Online survey tools enable users to simply establish and construct survey questions, as well as send online links to potential respondents.
The scope and response rates of questionnaires produced using online survey tools tend to be higher than those of paper or telephone interviews due to the simplicity with which they can be designed and distributed. Additionally, the online survey tool packages are reasonably priced, and extra savings are realized by eliminating printing costs.
Key features to look out for in an online survey tool
Depending on the type of survey that is required, certain features of online survey tools may be more or less important. However, specific features must be incorporated into every survey software. Here are a few examples:
1. Various question types:
These are essential in order to obtain the most detailed results from any survey. Some common types of questions include arrays, mask questions, multiple-choice questions, single-choice questions, and text questions. Our survey software provides you with up to 30 different question types such as matrix, date gender, ranking, multiple selection, yes/no, list selection box, option fields list, free text, data upload, equation, etc.
2. Branching logic / Skip logic:
Skip logic is a feature that changes what question or page a respondent sees next based on their response to the current question. Also known as "conditional branching" or "branch logic," skip logic creates a custom path through the survey that varies based on a respondent's answers.
This skip pattern will vary based on rules that you set for the respondent. For example, suppose one of the questions is, "Have you ever purchased a product from us?" If the user responds "Yes," the next question is "What product did you purchase?" Otherwise, if they respond "No," the follow-up question is skipped.
3. Target audience segmentation:
Another crucial characteristic that an excellent online survey tool should have is the ability to include only a subset of their audience in a certain survey. A survey, for example, can be shown only to new website visitors, only to returning visitors, only to visitors from a certain geographical location, and so on. This function is quite useful for gathering information from certain groups.
4. Multi-language:
This feature enables larger companies to conduct surveys worldwide without needing to recruit translators to construct new surveys. Talenttic survey software offers 80+ languages for administration and surveys, multilingual surveys, quick translation, and even google translate support.
5. Data analysis and reporting:
This allows you to look at graphs, charts, and other statistics and see how they answered and what these answers signify for the complete groups of respondents. It helps you to assess everything in one spot rather than having to go through each survey individually and review responses by hand.
6. Randomization:
If specific question options are linked together one after another, it may influence the responses of some respondents; this function prevents this bias by randomly generating question possibilities for you, ensuring that respondents are not biased while responding to questions.
7. Data security:
Online surveys are increasingly being used by businesses to collect information from their customers. While this is an excellent approach to evaluate consumer sentiment, it is vital to ensure that the surveys are secure and that the information provided is secured.
8. Survey display options:
These are necessary in order to provide users with the option of choosing where to display their survey: on their own website, within an email, or on a platform's hosted page.
Some other important features a survey tool should have are:
• Custom survey design (branding with company logo and colors) – Variety of survey designs, responsive survey designs for mobile devices, own survey design (HTML, CSS, JS)
• An easy to use survey editor
• Support for Google Analytics
• Website Integration
• Data export to SPSS, R, Stata, CSV, Excel & PDF
• Displaying the survey on specific pages of the website
• Anonymous surveys
It is difficult, but not impossible to find an online survey tool that has all the listed features above. Our survey software – Talenttic Survey, is one such piece of software as it provides all the features listed above and even more and can be used to set up practically any type of online survey, be it customer research survey, market research survey, academic research, you name it.
Click here to request a free demo of our survey software and see for yourself.