We delved into the survey app because you need to keep track of the information you obtain from consumers. It is your obligation to secure the data you collect, and you should absolutely do so. We want our users to feel comfortable while working on their surveys, so we've put together a list of how secure your data is with us. Here's a quick rundown of how we can help you keep your data safe.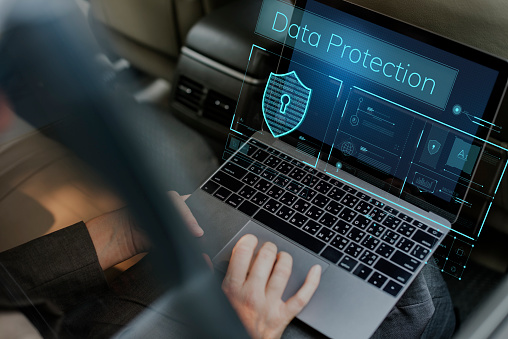 Software
The software is well-built with the best hands available to prevent attacks or data breaches. We constantly perform general security tests and fix vulnerabilities immediately. Our software is GDPR-compliant, and we are constantly improving it to meet global standards for different regions around the world.
Server Location
We have our main server location in Germany, which hosts all our communication tools and is fully GDPR-compliant. However, you can request for the survey software to be installed on your internal server. Due to security updates, we recommend choosing a server in a location where the data protection law is strict. For full data security, we encourage our users to pick a German server. There are different legislative levels involved in data security that we must adhere to if your data is hosted in Germany.
Federal state Level
Data has to be protected on the federal level, starting from the data collected from potential clients by order of the superior federal state. The data protection laws of multiple federal states have to co-exist with a general regulation on the country level. Here is a link regarding the laws from the Federal Data Protection Act if you require additional information. From the Federal Data Protection Act, there are European regulations.
State level
On the state level, there is the law governing Lower Saxony, which covers the area where we operate. The law provides derogations for data protection requirements within Lower Saxony. For additional information, you may take a look at the link.
Continental level.
The European Union adopted a new law to regulate data processing and laws within the member state of the EU. It provides a general framework in which individual member states must embed into their internal laws. For more information on the Data Protection Directive, here is a link to the European Protection Directive.
General Data Protection Regulation (GDPR)
The GDPR is a new data protection law implemented by the EU and replaces the previous European Data protection. The new regulation is aimed at strengthening the data protection in the EU by having a unified regulation that will be embedded into the laws of the member states. The need for this new regulation is as a result of increased abuse due to more cloud computing and more need to marketing using ARTIFICIAL INTELLIGENCE to gather information from everyday use of the internet for users. Find more information on the European General Data Protection Regulation.
How we help you protect your data
All survey software available in the market today requires you to use their server to store your information. Do you know what they do with your data without your permission? You collect information, and they sell the information you collect to a third party without your consent. See this article to get additional information on how big companies sell your data.
With us, your data is yours. You will have access to all data, including the database where your installation is stored.
We are here to help find vulnerabilities and fix them as soon as it happens.
Talenttic Tech Hub does not disclose any user data publicly nor transfer any data to a third party.
Interested in Data protection in online surveys?