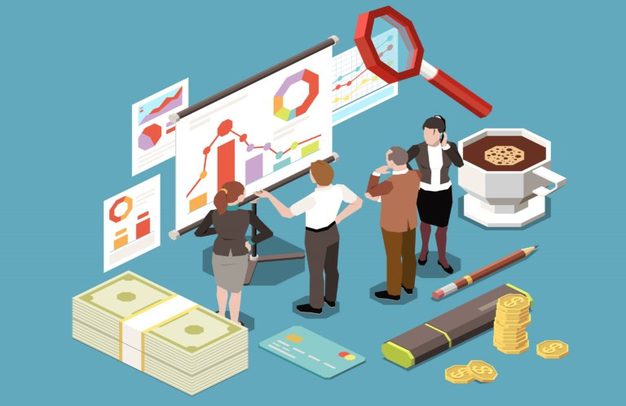 The usual challenge when conducting an online survey is finding the targeted audience and getting enough responses to have better information to decide.
For instance, you want to start an online subscription for a soup/stew delivery service, you would have a lot of questions, like:
• Is there a market for my online soup/stew business?
• Who would most likely want to buy?
• How much are they willing to pay?
• Will I gain profit?
• Where would they be located? etc.
All of these questions keep springing into your thoughts, leaving you perplexed as to how to proceed. This is where an online survey can help you reach your target market by sending a survey to a representative sample of the general population.
How do you identify and reach your target market with online surveys?
Survey question design
A well-designed survey may disclose what your customers want, what motivates them to buy, and how to get a competitive edge in the marketplace, an important step for startups and small businesses launching new products and services, just like the example above. To properly investigate your target audience and position your business for success, the following describes who you should send surveys to, which survey questions to ask, and how many surveys you should send.
To whom should surveys be sent?
Begin by gaining a basic overview of your target audience's demographics, and then distribute surveys based on that information. It's fine to send surveys to friends, family, and coworkers if you're targeting the broad public; however, the better you target your surveys, the more useful information you'll acquire. You may be wondering what kind of question would I ask? below is the answer.
Questions to ask in a survey
The best survey questions are those that generate responses that you can use to improve your marketing schemes. There are two types of survey questions:
• Demographic questions: The answers to these questions will assist you in developing customer-focused marketing initiatives. Examples include:
Age
Gender
Income
Marital status
Type of device used to take the survey
Education level
Own/rent a home
Ethnicity
Consider the following when targeting a Business:
Annual revenue
Industry
Budgetary allocations for marketing
Number of Customers
Number of employees
• Behavioral questions: The answers to these questions will assist you in comprehending the values, motives, and behaviors of your target audience. This knowledge will aid you in developing your unique selling proposition, allowing you to compete in the market. Let's take the online soup/stew delivery, for example, some questions to ask are:
Where do you buy? Online, offline, from catalogs, etc.?
How often do you use a given product?
How often do you buy a given product?
How often do you make or buy soup/stew?
How often do you shop online?
How interested would you be in a soup/stew delivery service?
You can get a good feel of who your target market is by looking at the gender split, age range, shopping habits, and market size in comparison to the general population. You're now prepared to expand on your business concept.
How many people to survey
After you've identified your target audience, you need to figure out how big your population is, by sending out enough surveys to acquire a sample size that accurately represents your target market or population.
The validity of surveys is described by two terms in the survey world: confidence interval, which is the margin of error, and confidence level, which is how satisfied you are that the results are accurate. Generally, you should aim for an error margin of 5% or less and a confidence level of 94%.
The size you require may be influenced by how you intend to use your results. However, there are intricate equations that can affect the confidence interval and level of a specific survey dependent on population size and the number of surveys sent, but you don't need to know about them to send a good online survey.
Instead, use the methods below to figure out how many surveys to send.
1. Choose from a variety of targeting options: You can target people for your survey by selecting how many people are in your target audience. If you don't see the targeting option you're looking for, it's possible that we didn't ask your audience the behavioral and demographical questions. In this scenario, you can use the screening question to eliminate responders who don't fit your targeting criteria.
2. Determine the volume of responses you require: Your sample size is determined by the number of responses you get. You should survey as many people as possible for small audiences; ten percent is a good representation for larger audiences, but only up to a few hundred responses. You don't want to waste time and effort collecting survey responses that you won't use.
Click here to learn more about online surveys.
Are you prepared to send your own survey?